How to Become a Traffic Data Rockstar
Accelerate into the Fast Lane of Traffic Management Big Data Analysis
Traffic management is a strategic problem for virtually every country, city, and municipality. There are significant potential benefits of using connected vehicle data for traffic management.
Among them fewer logistical problems and lower costs than infrastructure sensors.
What three things will you learn from the webinar? Let Bart Adams, xyzt.ai's CTO, tell you.

Partnering with xyzt.ai is a great opportunity for transportation professionals to gain access to a diverse and comprehensive set of data analytics tools to help them explore and leverage the rich, multi-layered connected vehicle data otonomo provides. As a visualization partner, xyzt.ai can help our data consumption partners build solutions quicker and provide quality visualizations for their mobility and transportation-focused solutions.

Asaf Weisbrot
Chief Commercial Officer, otomono
Drive your digital transformation
Connected car or floating car data is a new and valuable mobility information source for smart cities and governments to solve a wide range of issues from traffic congestion to safety and noise pollution issues. ​
However, working with connected car data and performing analysis on it can be a real challenge due to its size. Analysts and data companies alike have real difficulties analyzing data that is both spatial and temporal for the following reasons:
The data is big data.
The data has multiple properties. It's multi-signal and not just location; it's much more.
The data is Spatio-temporal and cannot be handled very well using traditional geospatial software of business intelligence tools.
​We know that analysts lack high-quality location-enabled data and scalable tools to extract and disseminate business insights from the data, which is where otonomo and xyzt.ai can help. ​
Register now and join Bart Adams, Founder, and CTO at xyzt.ai, and otonomo's Director of Business Development, Rob Willekes to learn how to combine otonomo's data with xyzt.ai's location intelligence and visual analytics to become a data analyst rockstar.
Scroll down to learn more about the use cases demonstrated in the webinar.
Rockstar traffic data scenarios
Munich
With no speed limit on the motorways, German roads are perfect to drive fast in your rockstar car but how about your morning commute? Find out by visualizing and analyzing one month of Munich's traffic data using heat map analysis and identifying hotspots.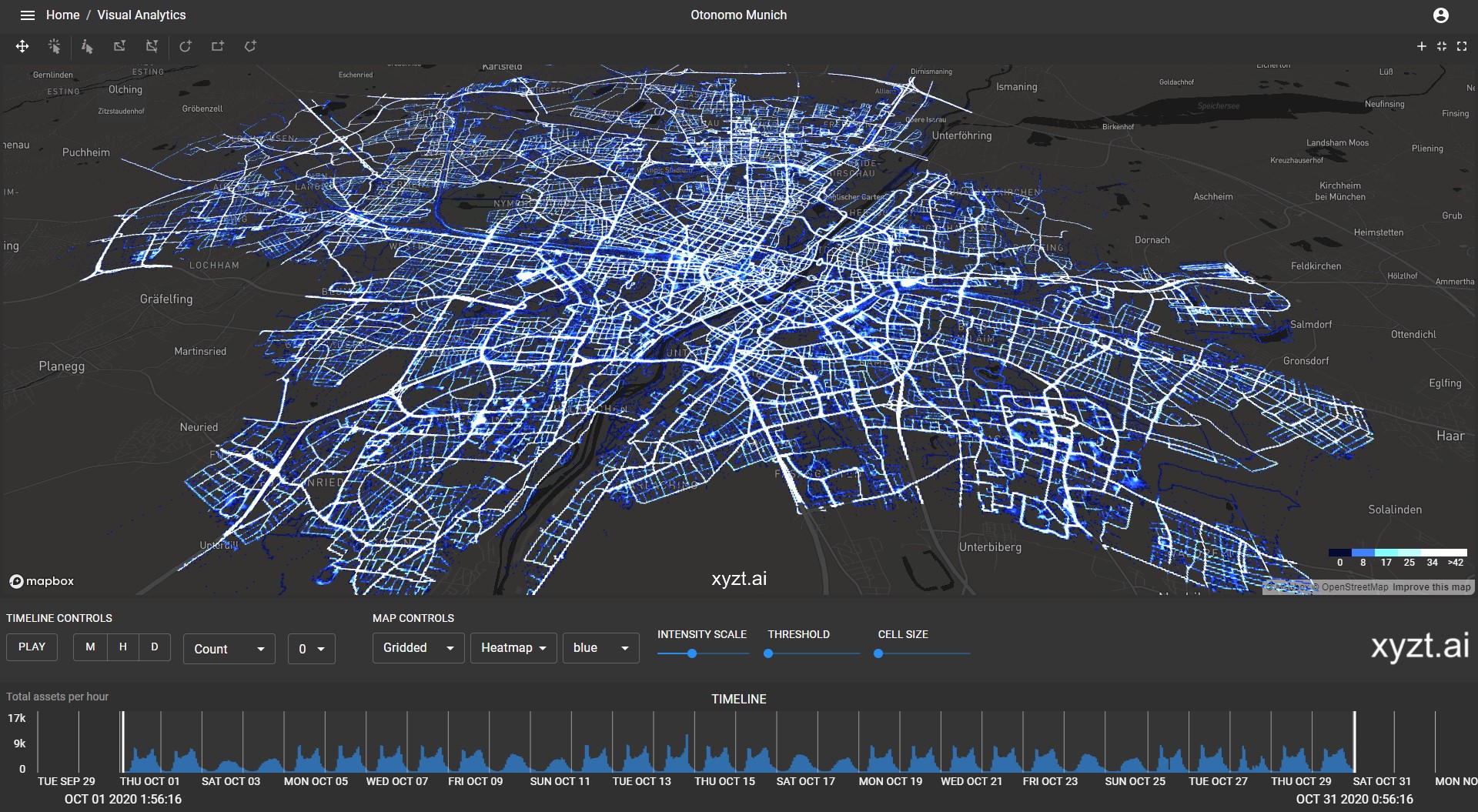 Los Angeles
If you were a rockstar living in Los Angeles, where would you want to live to avoid the constant traffic jams? Find out by visualizing and analyzing one month of Los Angeles traffic data (140 million data records).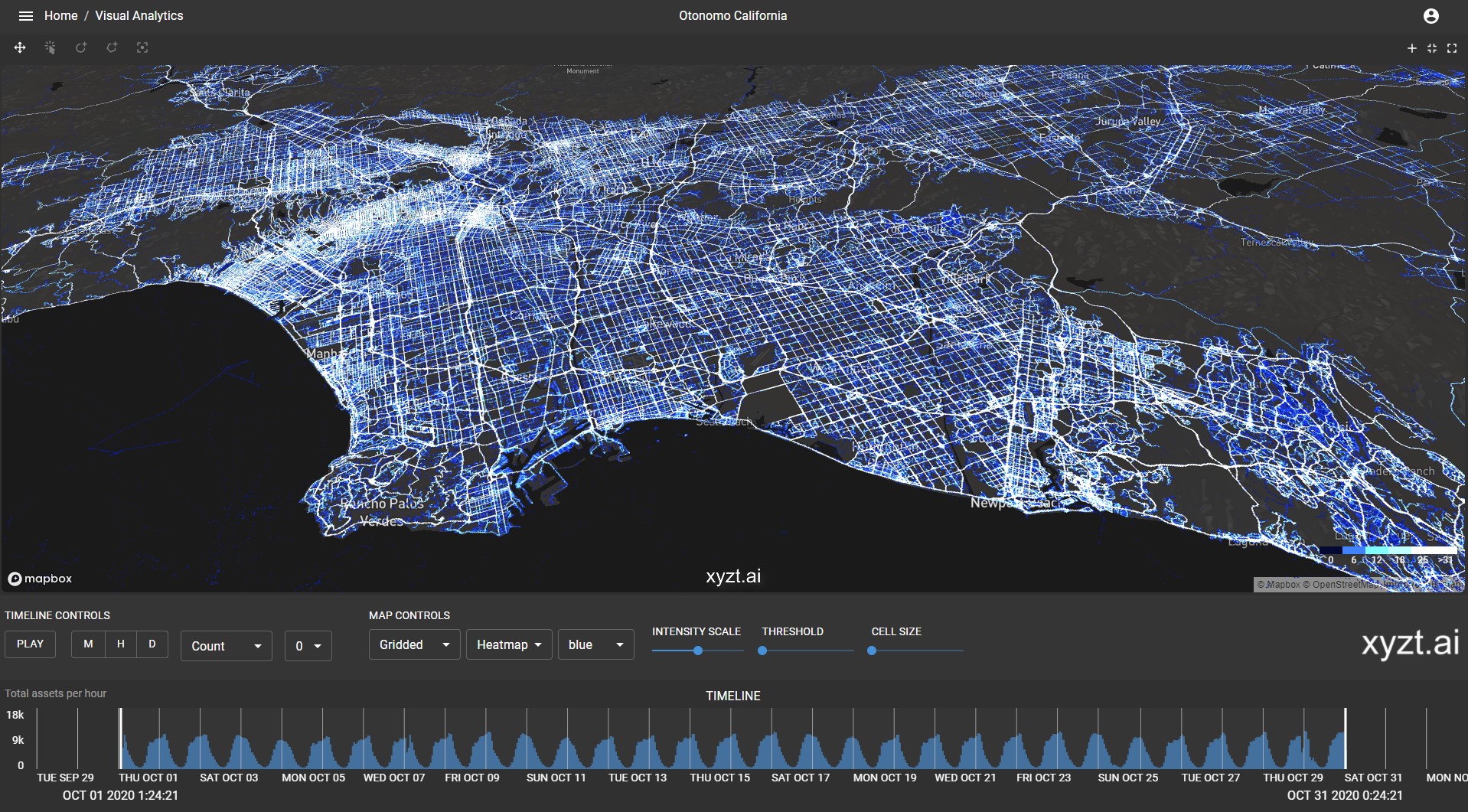 San Francisco
Traffic in LA is affecting your rockstar lifestyle. How about relocating to San Francisco? Once you visualize and analyze the traffic data, you might think again.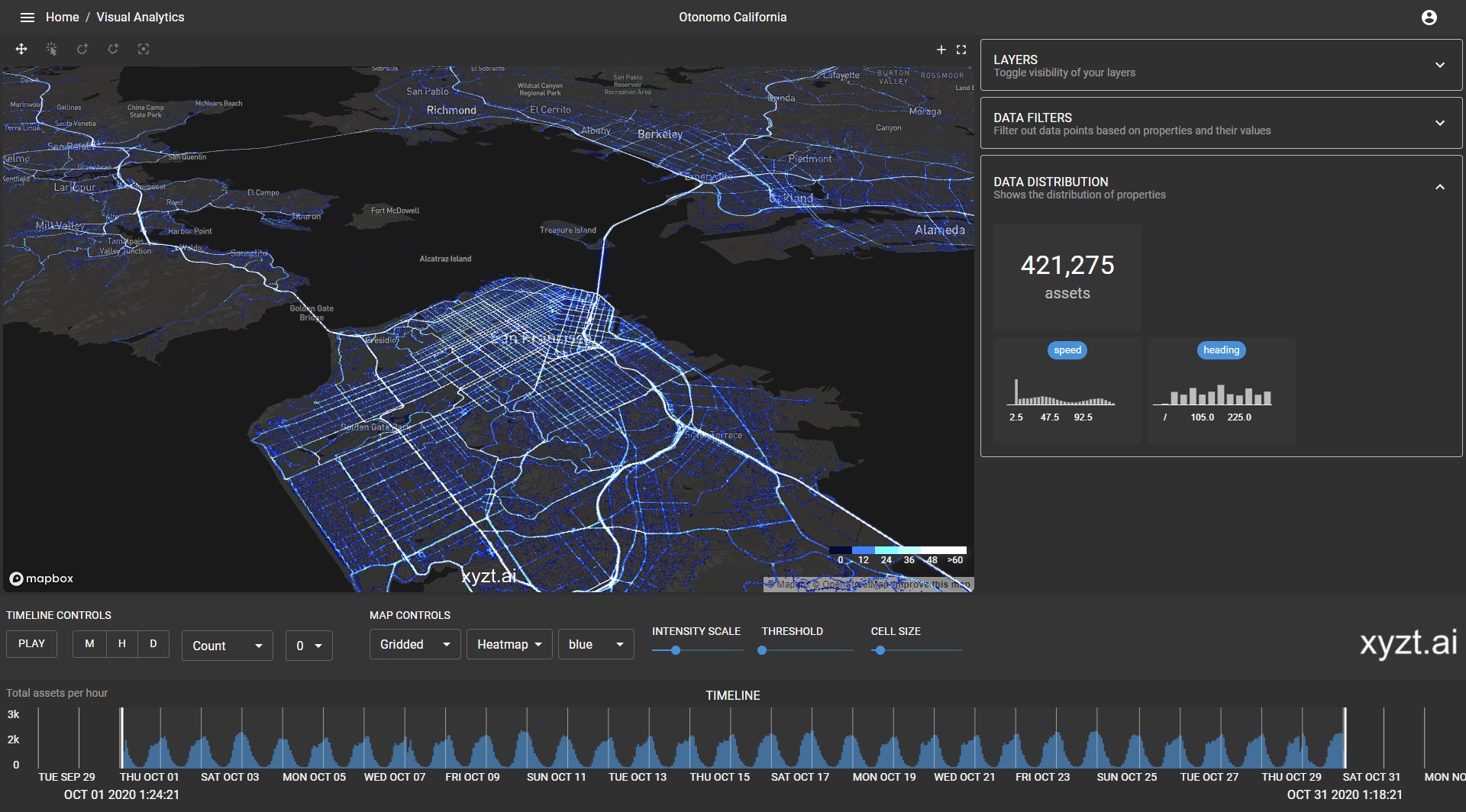 Start exploring xyzt.ai today
Innovative insights for advanced mobility.
Sign-up for the free trial, no obligations, and discover the power of xyzt.ai's visual analytics for big location data.